Google AdWords Management
Google Adwords (Pay Per Click) Marketing Services (PPC)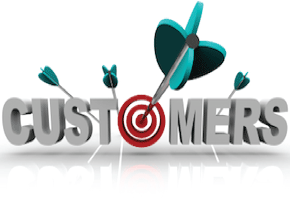 Get to the top of Google, Yahoo, & Bing.
GooSponsored listings make it possible for your company website to be at the top of powerful search engines like Google, Yahoo, and Bing within a few days. We offer complete search engine marketing, including free setup and Pay Per Click Management.
Pay Per Click Services such as Google AdWords are great because they are an affordable way to get quick customers and relevant traffic to your website. It is also great for local businesses as there is powerful location targeting. We offer detailed monthly reports and on-phone customer support in order to show you the results of your marketing campaign.
Google AdWords presents the opportunity of choosing highly specific search terms you would like your website to be found for and you only pay when a customer clicks on your ad and sees your website.
With Local Buzz, your account will be managed by a Certified Google AdWords Manager and a Qualified Yahoo and Bing Account Manager. These trained professionals will make sure that your company appears at the top of search results while staying within your budget.
Competitor and Keyword Analysis
Understanding your competitors is the first step in overtaking them. Our Certified PPC Managers do extensive research on your competitors strategy and than use it to outrank them. We also optimize your landing pages so that your quality score increases and your cost per click decreases.
In order to get the most profitable conversions we have to research the right keywords and test them.
Your PPC campaign is also used to improve your rankings on Google, Yahoo, and Bing by identifying hundreds of keywords and phrases that your customers are searching for the most.
PPC campaigns can be time consuming and frustrating if you don't have much experience. Choose an internet marketing company with proven results.
---
Search Engine Marketing
What is Search Engine Marketing (SEM)?
Search engine marketing is the promotion of your business on search engines such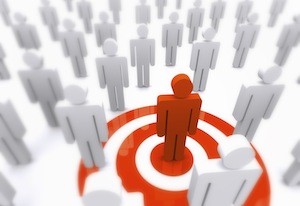 as Google, Yahoo! and Bing. Targeted ads are shown either at the top or on the right side of the search engine results page for selected keywords and phrases related to your product or service.
Search engine marketing places your ad on three major search engines, Google, Yahoo! and Bing, as well as other popular sites. You are charged only when your ad is clicked on!
The goal of search engine marketing is for the user to complete an action – call or email your business, print a coupon, fill out a "contact us" form, print directions, or view the business location information.
Why is Search Engine Marketing so valuable?
It puts your business in the right place at the right time – displaying your ad on search engines for interested consumers ready to visit your shop or buy!
Increase your Online Visibility
Choose us to optimize your website and increase your visibility on major search engines like Google, Yahoo, and Bing. We are certified and skilled at making sure your business ranks highly for local search results, reaching your target audience and bringing local customers to your website who are ready to buy or call you for your services.
Search Engine Marketing Strategy
Fully managed Pay-Per-Click Search Engine Marketing campaigns
Certified Bing, Yahoo, and Google AdWords Specialists with extensive experience
Full campaign transparency – easily track your Return on Investment
24/7 access to our online web analytics and tracking reports
Tracking of clicks, emails and page actions
Get it right the first time. Contact Us Today for a Free Consultation.